Awards 4U




These are the awards you can win. In order to apply, send an email to me.
Give me you site name and url and what award you want.






Good Start Award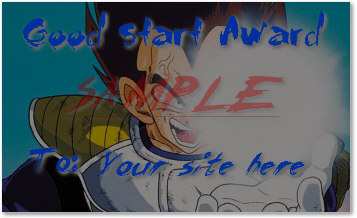 Requirements:
*Your site must be at least 4 months old.
*Must sign my guestbook.
*Have at least 2 sections.
*Counter must say at least 300 hits.
*Can be on any anime.